Attic Protection
A Complete Line of Attic Sprinklers
---
Efficient, effective alternative to traditional NFPA-13 spray sprinkler protection of attic spaces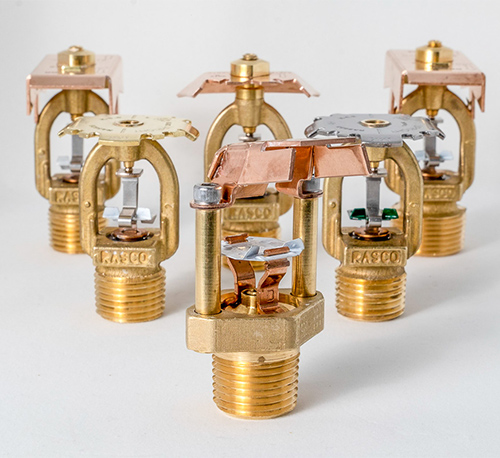 Industry-leading coverage areas
Fewer branch lines and sprinklers required
Smaller dry system volume
UL Listed for dry pipe systems with steel pipe or wet pipe systems with steel or CPVC pipe
Dual Direction (DD), Direction Single (DS), Attic Hip (AH) and General Purpose (GP) models designed to protect complex attic spaces and truss styles
Sprinklers feature rugged fusible link operating element – no bulb protector required
Supported by 250+ years of experience from Reliable's premier team of technical service professionals
---
Attic Special Sprinkler Webinar, Part 1 by Reliable
Part 1: Attic protection in NFPA 13.
Above is part 1 of a 2 part seminar series that will offer a look at the different options available for protecting attic spaces using standard spray automatic fire sprinklers and the benefits of choosing Specific Application Attic Sprinklers.
COMING SOON Part 2: Protecting attics with special sprinklers.
The second seminar in the series, part 2 of a 2, will cover basic terminology and definitions of roof construction, protection using dual direction (DD) attic ridge sprinklers, protection using direction single (DS) attic ridge sprinklers, and extending ridge protection using general purpose (GP) attic sprinklers.
Brandon Telford is a NICET certified fire sprinkler professional with over 20 years' progressive experience in project management, technical sales, and technical service positions in both the contracting and manufacturing sectors.
---
---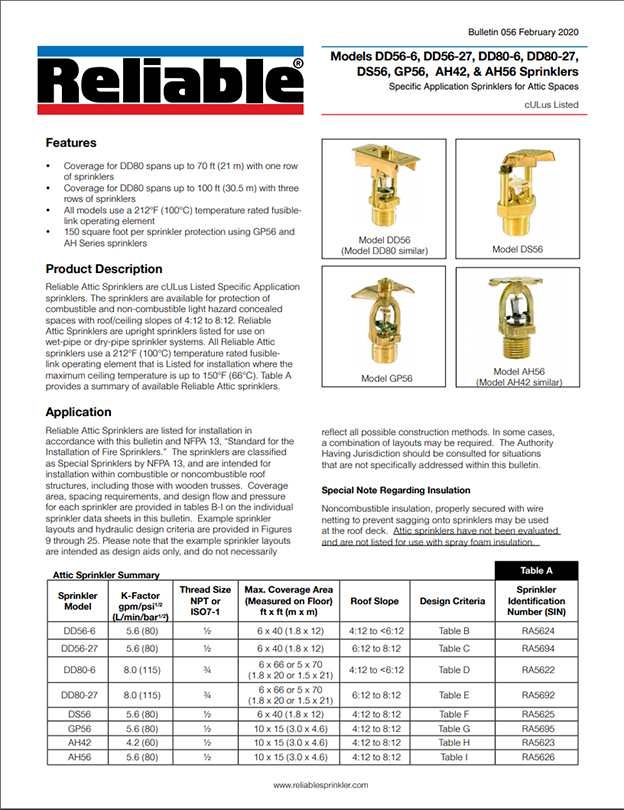 Technical Bulletin for Specific Application Sprinklers for Attic Spaces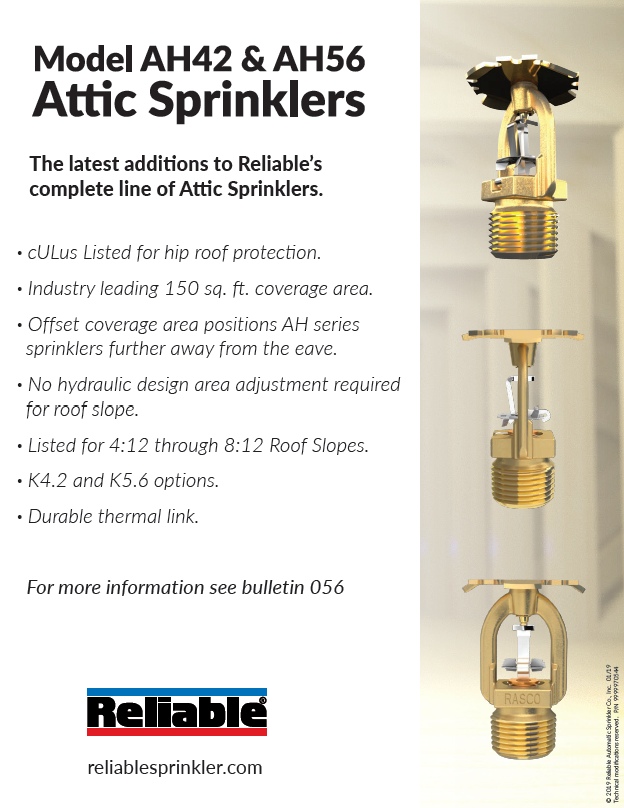 Model AH42 & AH56 Solution Sheet