End-User Solutions
---
For Warehouse Owners & Developers
---
More Value in Your Investments
We are experts in providing systems for major warehouses in building complexes that increase ROI for owners by creating fire protection systems designed to lower labor and material costs, enhance green policies, reduce operational downtime, decrease risk, and increase profits and property marketability.
Watch our video to learn more about all the different ways our fire protection products increase your property investments.
---
For Facility Managers
---
Nitrogen Solutions for Corrosion
A variety of Dry and Preaction Systems exist, and within each one is an ROI ready to be unlocked. System sizes and configurations change, but since the facts behind the corrosion problem and nitrogen solution do not, the economic and operating benefits for both you and your customer are there for the taking.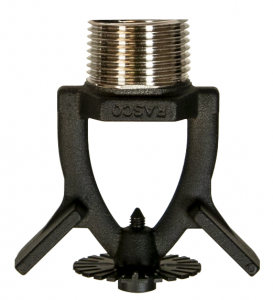 Reliable Tunnel Deluge Systems protect your most critical infrastructure assets
Reliable deluge systems are the perfect solution for the challenges of tunnel environments:
The Model DDV Diaphragm Deluge Valve is simple to maintain and rated for pressures up to 400 psi (27.6 bar). Available with a remote resetting pressure regulating option, the Model DDV features a compact footprint and can be installed in any orientation.
The industry-leading low-pressure/high density TNL280 nozzle features a corrosion-resistant Electroless Nickel PTFE (ENT) finish and anti-reflective black paint topcoat.